Details
Date & Time

Day 3 (26th June)

14:00

-

15:30

Location

Function Room 1-3

Category

Data

Language

English (with English Slides)

Target Audience

Users, IT Managers

Requirement

Participants will need to bring a laptop (Windows, OSX or Linux) which has installed Java 7 or 8, 20% free disk space. Also, you have to download Elasticsearch 2.3.3, Logstash 2.3.2, Kibana 4.5.1 from https://elastic.co/downloads. As well as the datasets and configuration file at https://github.com/elastic/hkoscon16.

Registration

This event requires pre-registration. You'll get the registration link after you purchased HKOSCon 2016 ticket
In the IoT space, you can expect to be generating significant amounts of data at high rates. It's therefore important to have a flexible processing and visualisation pipeline for that data so you can examine and manipulate it in real-time.
In this workshop, we will explore creating a mock data processing pipeline using open data from the Hong Kong government.
What this workshop hopes to show you is how easily you can get up and running with the Elastic stack and visualise and explore your data in real-time. Ultimately this workshop should provide you the foundations to expand the example pipeline for your own data or other open source data you find.
Sponsored by

Elastic
Founded in 2012 by the people behind the Elasticsearch and Apache Lucene open source projects, Elastic provides real-time insights and makes massive amounts of structured and unstructured data usable for developers and enterprises. By focusing on scalability, ease-of-use, and ease-of-integration, Elastic's suite of open-source products (Elasticsearch, Logstash, Kibana, Beats) and subscription plugins (Shield, Watcher, Marvel) can be deployed either on-premise or in the cloud with Elastic's Found offering. To date, these products have achieved more than 50 million cumulative downloads and power many of the world's leading mobile, social, consumer and mission critical business applications. Elastic is backed by Benchmark Capital, Index Ventures, and NEA with headquarters in Amsterdam and Mountain View, California, and offices and employees around the world. To learn more, visit www.elastic.co.
Joshua Rich
Josh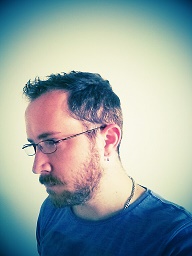 Origin

Australia

Company
Biography
Joshua came to Elastic from a background in scientific research and high-performance computing and is no stranger to dealing with big data solutions. He now helps our customers get the most out of our products providing passionate and enthusiastic advice and support.