Platinum Sponsor

Cyberport
Cyberport is a creative digital cluster with over 700 community members. With a vision to build a legacy of entrepreneurial excellence that establishes Cyberport as a leading global innovation and technology hub, Cyberport is committed to facilitating the local economy by nurturing digital industry start-ups and entrepreneurs, driving collaboration to pool resources and create business opportunities, and accelerating digital adoption through strategic initiatives and partnerships.
Gold Sponsors

Elastic
Founded in 2012 by the people behind the Elasticsearch and Apache Lucene open source projects, Elastic provides real-time insights and makes massive amounts of structured and unstructured data usable for developers and enterprises. By focusing on scalability, ease-of-use, and ease-of-integration, Elastic's suite of open-source products (Elasticsearch, Logstash, Kibana, Beats) and subscription plugins (Shield, Watcher, Marvel) can be deployed either on-premise or in the cloud with Elastic's Found offering. To date, these products have achieved more than 50 million cumulative downloads and power many of the world's leading mobile, social, consumer and mission critical business applications. Elastic is backed by Benchmark Capital, Index Ventures, and NEA with headquarters in Amsterdam and Mountain View, California, and offices and employees around the world. To learn more, visit www.elastic.co.

IBM
IBM is an innovation and technology company headquartered in New York with operations in over 175 countries. It delivers innovative solutions, software and infrastructures to improve client outcomes, create new value and solve business problems through integrated solutions that leverage IT and deep knowledge in business processes. These solutions draw from an industry leading portfolio of business and technology consulting, delivery and implementation services, as well as enterprise software, systems and financing.
IBM opened for business in Hong Kong in 1957, and has since played a pivotal role in Hong Kong's development and transformation. For more information, visit www.ibm.com/hk

VMWare
VMware, a global leader in cloud infrastructure and business mobility, accelerates our customers' digital transformation journey by enabling enterprises to master a software-defined approach to business and IT. With VMware solutions, organizations are creating exceptional experiences by mobilizing everything, responding faster to opportunities with modern data and apps hosted across hybrid clouds, and safeguarding customer trust with a defense-in-depth approach to cybersecurity.
Prize Sponsor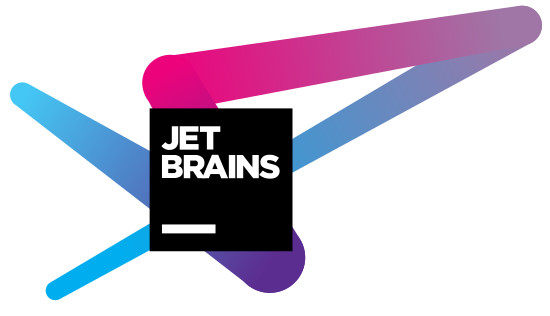 JetBrains
JetBrains PyCharm is the intelligent Python IDE for Professional Developers providing a complete set of tools for productive Python, Web and Scientific development. PyCharm comes in two editions. The free and open-source PyCharm Community Edition is perfect for pure Python and scientific development. PyCharm Professional Edition is designed for professional Python and Web developers.
Patrons
Ms. Connie Leung
Henry Law
Nintex
(Patrons are listed above in alphabetical orders).